Big Rig Towing
and Transport
Big Rig Towing & Transport is the largest full service towing and recovery center in the Chippewa Valley.
We are family owned and operated. Our company started with just one truck in 1997 and we have now grown so that we can handle any transportation or recovery need that may arise.
We take great pride in helping you, your family, or your company in its time of need. When you call us you can be assured that you will be helped promptly and professionally.
Big Rig Towing & Recovery can tow and recover anything from a passenger car to a fully loaded semi tractor-trailer.

• 24 hours a day and 7 days a week!
• Light, Medium, & Heavy Duty
• Decking & Un-Decking
• Load Shifts & Load Transfers
• Equipment Transportation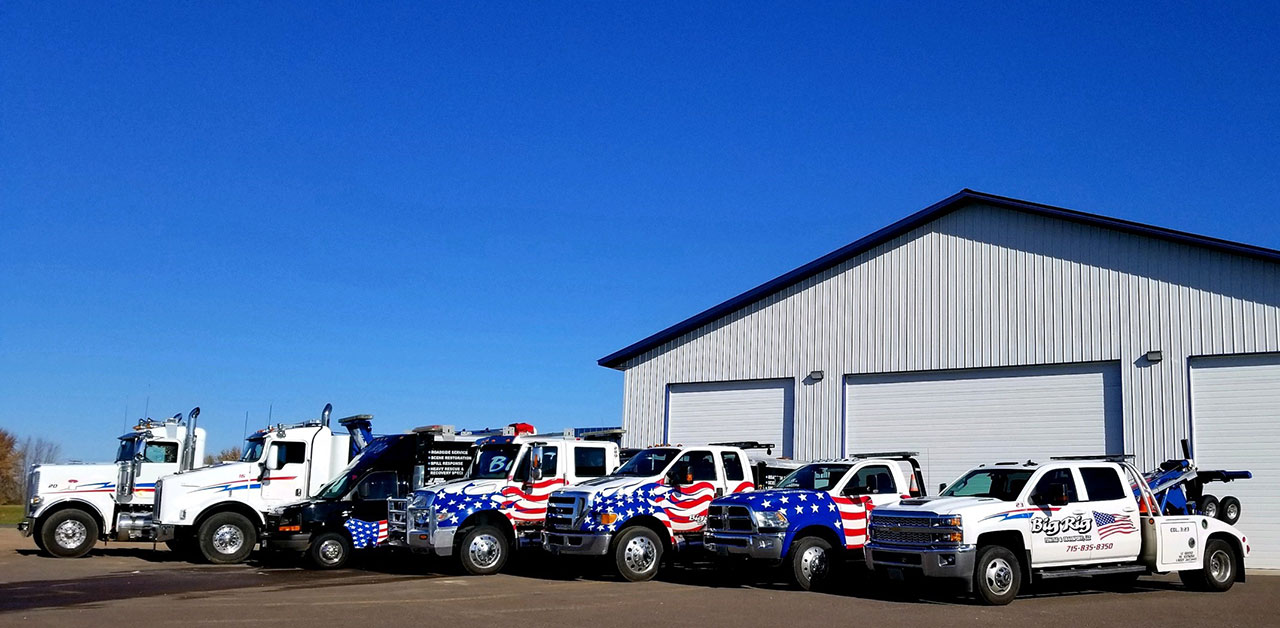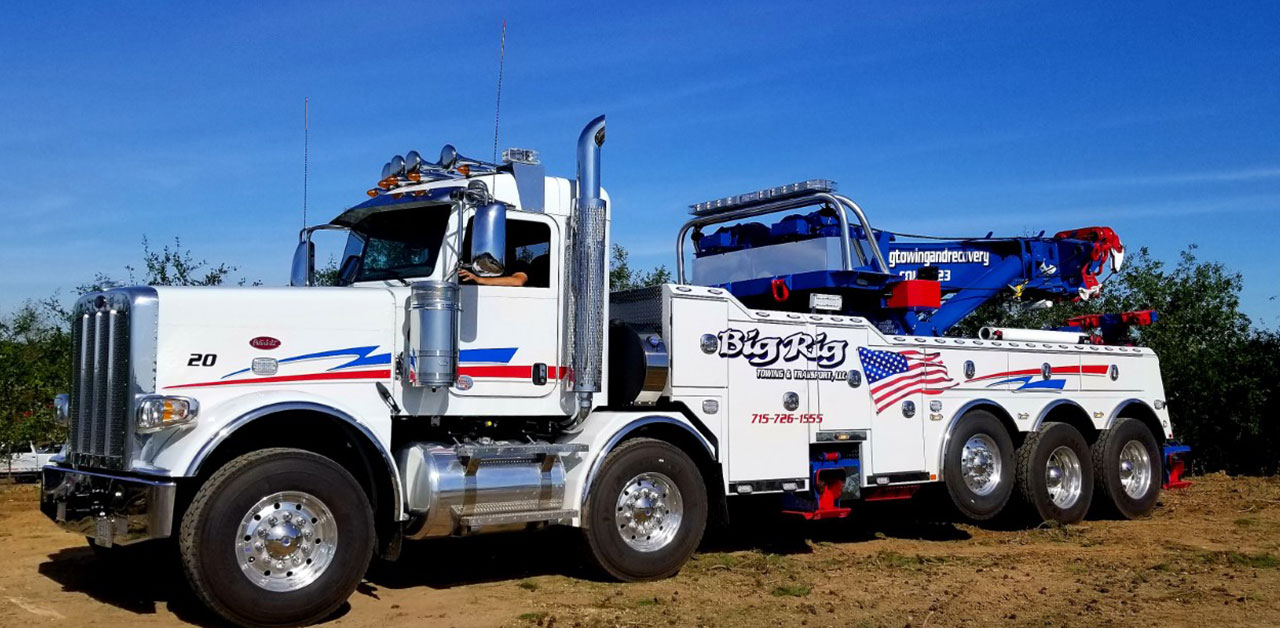 Locations in:
• Eau Claire: (715) 835-8350
• Menomonie: (715) 231-4665
• Chippewa Falls: (715) 726-1555
• Toll Free Number (888) 835-8350
E-Mail Big Rig Towing and Transport
Customer Testimonials
Don't just take our word for it…
Good experience tonight when one of your guys came to help. He was very knowledgeable and showed up with the right equipment. Thanks for the awesome job.
Darren
Blew a tire on the way to Madison for the 4th of July. Big Rig Towing came to pick us up out of the ditch and brought us to a Walmart so we could get a new tire. Such nice service, and quick response time! Call them if you ever need a tow!
Katie
Excellent service & equipment. They are more than qualified and willing to get anything out of a mess! Great job!
Kirk
@ Big Rig Towing & Transport